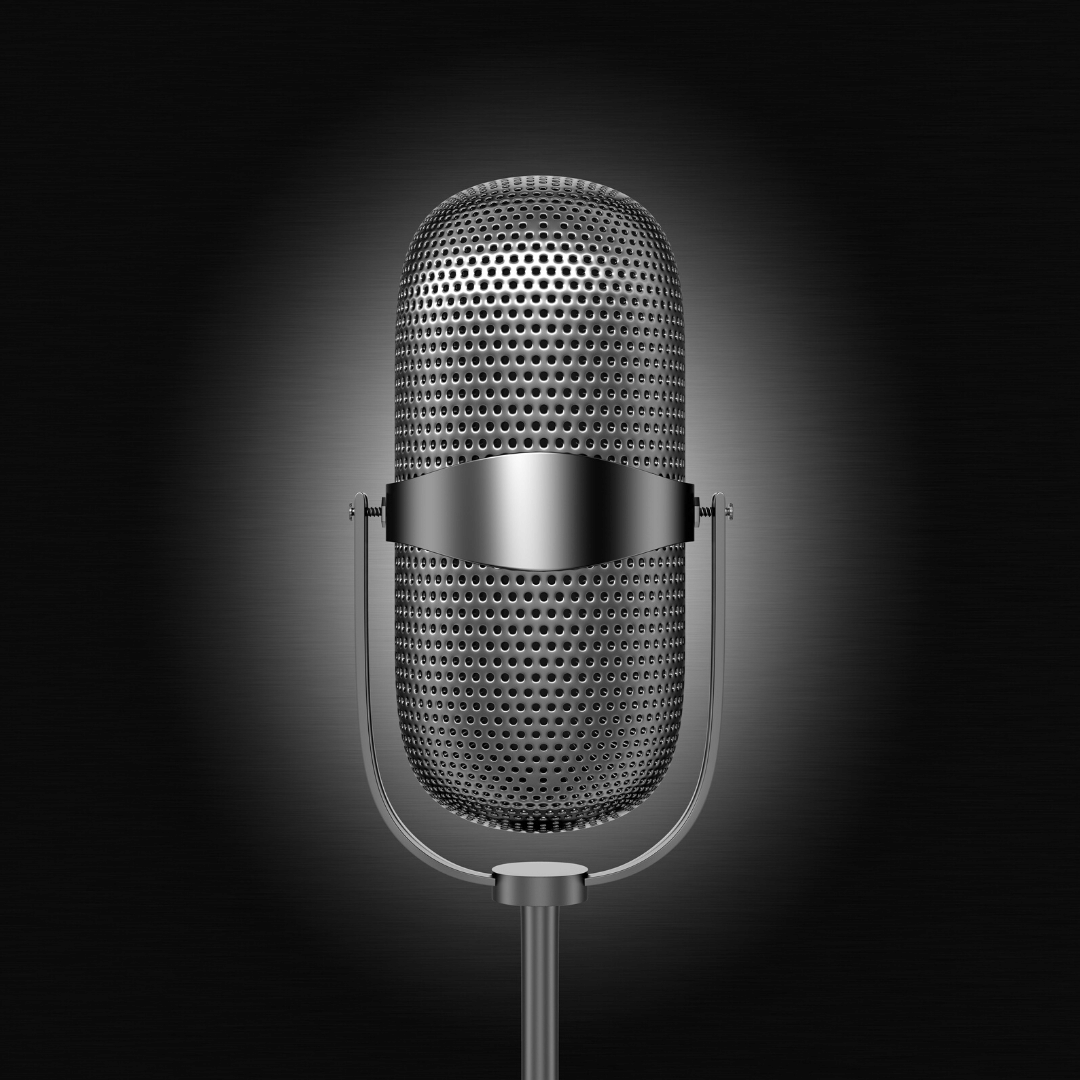 I enjoy the exchanging of ideas, thoughts, and practices with others. Thanks to all of you for having me on your show. If you would like me to be a guest on your show or speak at a conference, visit the about me page and send me an email.
Other Podcast I've Been On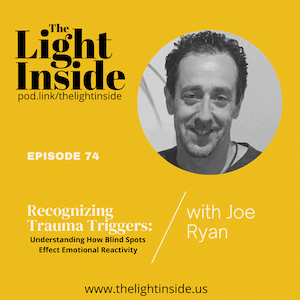 Show Name:
The Inside Light
Host Name:
Jeffrey Besecker
Episode:
74
Show Recap:
Joe and I explore how we each can become more emotionally connected to uncover and understand our emotional blind spots, empowering us to recognize past trauma triggers so we might mi e behind emotional reactivity. Being emotional and emotionally connected to self are two very unique and different states. Joe teaches how to go inward, facing our trauma triggers, so we might uncover those hidden blind spots which allow us to become fully engaged and present.
---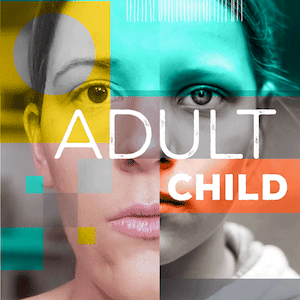 Show Name:
Adult Child Podcast
Host Name:
Andrea
Episode:
14
Show Recap:
In today's episode, we take a deep dive into the ways resistance keeps us from healing from our childhoods, and how we can overcome it. Andrea is then joined by the host of the podcast "It's Not You, It's Your Trauma" - Joe Ryan - who shares his experience, strength and hope on how he managed to heal from the trauma that held him hostage his entire life.
---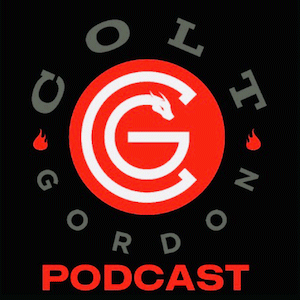 Show Name:
Colt Gordon Podcast
Host Name:
Colt Gordon
Episode:
33
Show Recap:
"Hello darkness my old friend..." A lot of people talk about safety these days, but when it comes to trauma, the way to heal is not with more safety - instead it is THROUGH. Through the trauma is where you make the progress. This is the way. Joe Ryan shares his incredible story and the simple ingredient that made all the difference - actually feeling the pain!
---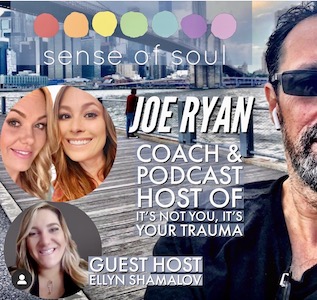 Show Name:
Sense Of Soul
Host Name:
Shanna and Mande
Episode:
0
Show Recap:
The purpose of this podcast is to universally connect with like-minded souls who are on the inner quest of discovering one's path and purpose. Mande and Shanna share their raw experiences of spiritual awakening, healing, and their journey finding the light within, so you never feel alone.
---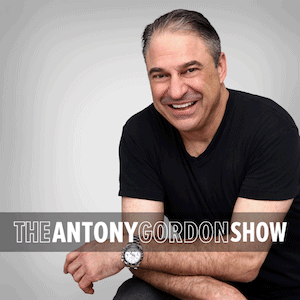 Show Name:
The Antony Gordon Show
Host Name:
Antony Gordon
Episode:
0
Show Recap:
Joe tells about the trauma he experienced in his own life and what his unmatured brain at the time did to deal with it, which subconsciously he has spent years trying to suppress, and then finally was able to bring back to memory and resolve that conflict.
---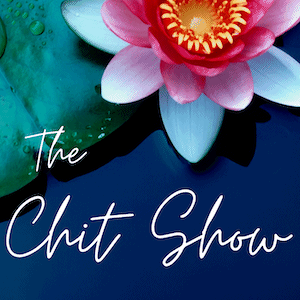 Show Name:
The Chit Chat Show
Host Name:
Ian Renaud
Episode:
6
Show Recap:
Weekly live video and podcast to help you consciously deepen your inner peace through self-knowledge
---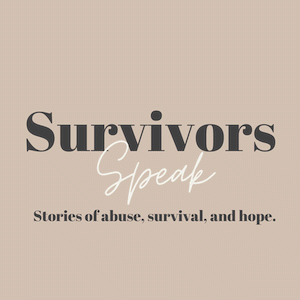 Show Name:
Survivors Speak
Host Name:
Shanon Page
Episode:
21
Show Recap:
Discussion on the effects of childhood trauma in adulthood.
---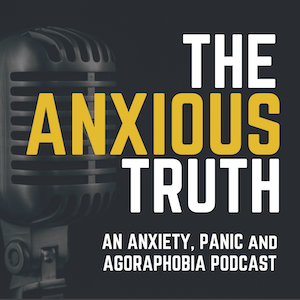 Show Name:
We Do NOT Accept and Float Through Abuse
Host Name:
Drew Linsalata
Episode:
140
Show Recap:
Often, leaving an abusive relationship is difficult and is done slowly because of the intense feelings and fear it can trigger. Leaving an abuser may bring about feelings of guilt, betrayal, and abandonment.
---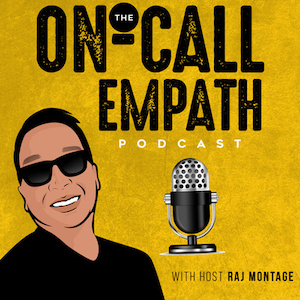 Show Name:
On-Call Empath Life After Trauma
Host Name:
Raj Montage
Episode:
64
Show Recap:
This podcast is geared for empaths, highly sensitive people and trauma victims. The guests on this podcast are experts in their field of study and share their own traumatic experiences to inspire the world. The topics discussed are overcoming obstacles/difficult times, resilience, PTSD, trauma, narcissist abuse, and recovery.
---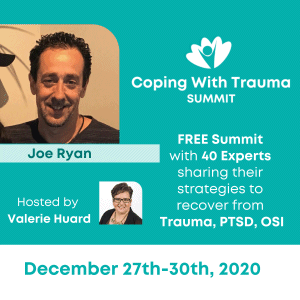 Show Name:
Coping With Trauma Summit
Host Name:
Valerie Huard
Episode:
0
Show Recap:
Coping with Trauma Summit is an international event bringing together multiple specialists and experts to provide tools and strategies.
---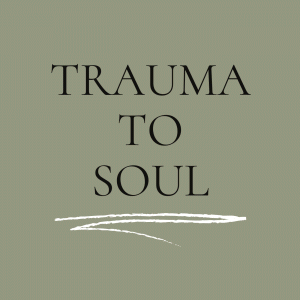 Show Name:
Trauma To Soul
Episode:
1
Show Recap:
When someone is love-addicted, all of their self-esteem, feelings of positivity, and even purpose in life lie with the person they are addicted to. They put all of their good feelings about themselves and base it on being in this relationship. We talk about narcissistic needs, self-soothing, validating from the outside in versus the inside out.
---
Show Name:
Sick Biz Buzz
Host Name:
Hilary Jastram
Episode:
124
Show Recap:
Joe has been on a lifelong journey of overcoming shame and the demons that plague him from his childhood. And now, he has turned his mission outward, helping other people to conquer their traumatic pasts. He shares some very insightful perceptions about recovery, what's standing in your way, and why is baring his soul publicly simply to extend a hand to people who might feel stuck or frozen in their healing journeys.
---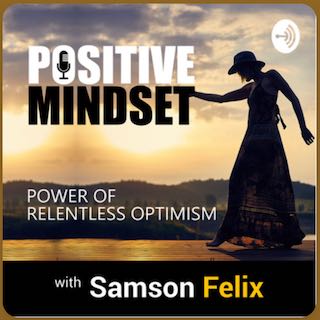 Show Name:
You're Not Alone (Fight Against Anxiety)
Host Name:
Samson Felix
Episode:
25
Show Recap:
I stopped by the Positive Mindset Podcast to Talk about anxiety and PSTD with Samson Felix. The more we expose and experience the pain, the more we tame the emotions that we have feared
---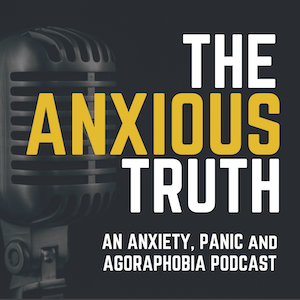 Show Name:
Stop Arguing With Your Anxiety
Host Name:
Drew Linsalata
Episode:
86
Show Recap:
When confronted with uncomfortable and scary feelings of anxiety, panic or emotions based on past trauma, the immediate response is to "talk yourself down". Trying convince yourself that you are OK using words, phrases and thoughts often does not work. You can enlist the aid of your support system to argue with your anxiety or trauma for you, or you can resign yourself to just feel everything without resistance to let it pass through you and end naturally.               
---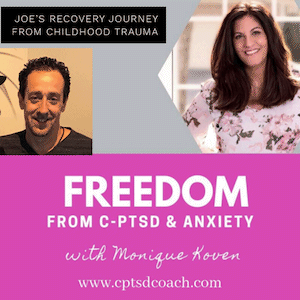 Show Name:
Recovery From Childhood Trauma
Host Name:
Monique Koven
Episode:
0
Show Recap:
Monique a certified trauma and resilience coach is a survivor of childhood trauma. Her podcast is to share things she has learned her own healing journey. We talk about how running from your trauma leads nowhere.    
---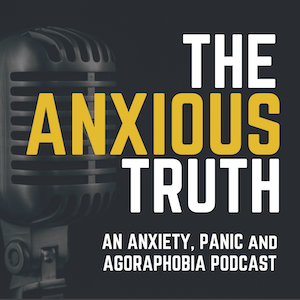 Show Name:
Dealing With Emotions And Anxeity At The Same Time
Host Name:
Drew Linsalata
Episode:
79
Show Recap:
One of the most common issues that seem to pop up for people doing the work to overcome an anxiety disorder is emotions and how to deal with them while in the recovery. What do I do when I feel sad, or angry, or generally upset? Is that wrong? Is this a setback in my recovery?      
---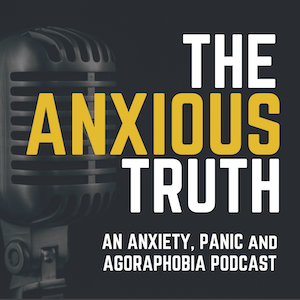 Show Name:
I Feel OK Sometimes, But I'm Not Sure What To Do Now!
Host Name:
Drew Linsalata
Episode:
76
Show Recap:
You're facing your fears and learning not to be afraid of how you feel. You're no longer crippled by panic, fear, and anxiety. One day you find that familiar fear and anxiety are missing. Is this what it feels like to feel OK?     
---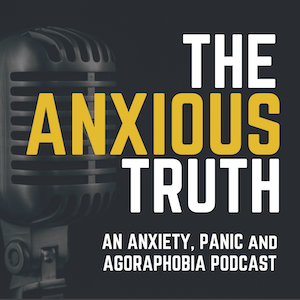 Show Name:
Issues of Self Esteem, Confidence and Competence
Host Name:
Drew Linsalata
Episode:
75
Show Recap:
We talk about issues of self-esteem, confidence, and competence as they relate to recovery from trauma, pain, anxiety, panic, and other related problems. Sometimes those ingrained feelings of incompetence and a lack of confidence can be obstacles that keep you from even starting down the road to recovery.
---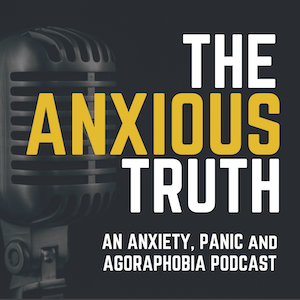 Show Name:
Why Trauma and Pain Do NOT Have to Ruin Your Day
Host Name:
Drew Linsalata
Episode:
74
Show Recap:
It's possible to work through anxiety, panic, trauma, and pain without having it ruin every day. Today I'm joined by my old friend Joe Ryan. Joe has spent years working this process and offers some great insight on how to deal with anxiety, panic and even past trauma without being crushed by every memory, thought or sensation. Thanks to Joe for spending time with us today!
---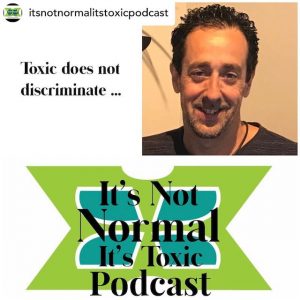 Show Name:
Toxic does not discriminate
Host Name:
Dr. Heidi
Show Recap:
Today you will hear from Joe, a male who has stepped out of his past of repetitive unhealthy environments and into healing himself by discovering who he was really meant to be. Toxic relationships do not discriminate by gender.
---