EP 0056 – Invest In Yourself (Subscription)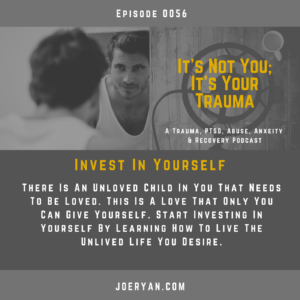 There Is An Unloved Child In You That Needs To Be Loved. This Is A Love That Only You Can Give Yourself. Start Investing In Yourself By Learning How To Live The Unlived Life You Desire.
Listen Here
Become A Subscriber For access to this episode and bonus content.
Coaching With Joe
Empowering Individuals To Break Free From Past Traumas, Embrace Confidence, And Navigate Life With Unwavering Resilience And Inner Strength.
Schedule a free 15-30 minute consultation (Learn More)