EP 0003 – Blocked On Instagram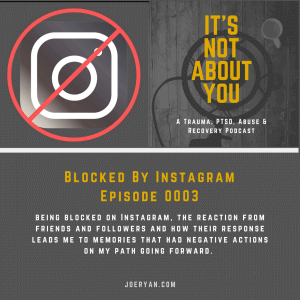 After recording an episode of The Anxious Truth Podcast with Drew Linsalata, we just kept talking. The discussion started with my account being blocked on Instagram, the reaction from friends and followers and how their response leads me to memories that had negative actions on my path going forward.
Visit Drew at The Anxious Truth Podcast
Listen Here
Become A Subscriber For access to this episode and bonus content.
Coaching With Joe
Empowering Individuals To Break Free From Past Traumas, Embrace Confidence, And Navigate Life With Unwavering Resilience And Inner Strength.
Schedule a free 15-30 minute consultation (Learn More)